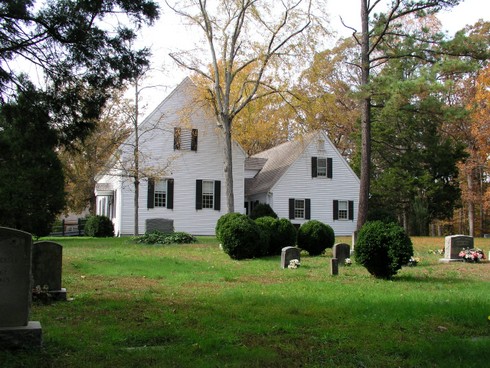 Shows the back of Slash Church w/attached Sunday School Building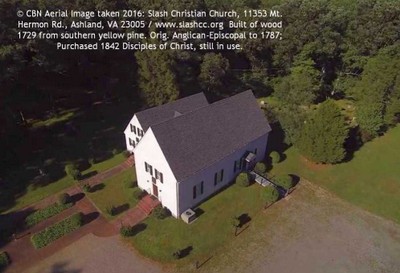 Aerial view of Slash Church 2016 taken by the Christian Broadcasting Network (CBN).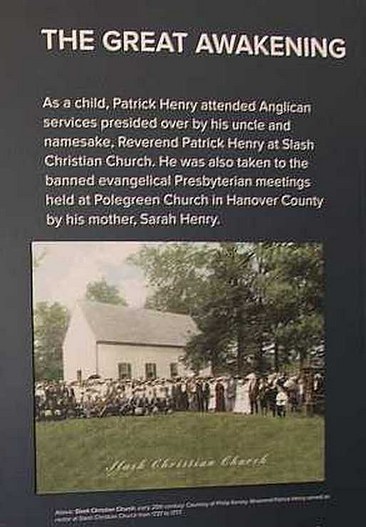 Display at Scotchtown of Kersey old photo of Slash Church w/association of The Great Awakening of the Protestant denominations other than Anglican Episcopal : w/Patrick Henry who later lived at Scotchtown for 6 yrs.
CIVIL WAR OR WAR BETWEEN THE STATES:
On May 26 & 27, 1862, Slash became the headquarters for Conf. Brig. Gen. L. OB Branch. Two battles in the vicinity on May 27, one on Mr. Kinney's land (the old Cross home), the other at Peake's Turnout (RR lines near Lebanon Church) resulted in a victory for the 12,000 Union forces vs. 4500 Confederate troops. Four local homes and Slash Church were used as hospitals for the over 300 wounded. Old trees cut at Slash around 1950's contained bullets from these battles. This encounter became known as the Battle of Slash Church in the South and the battle of Hanover Courthouse in the North. Book available www.michaelchardy.com. School was taught during the week - 1830's or 1840's.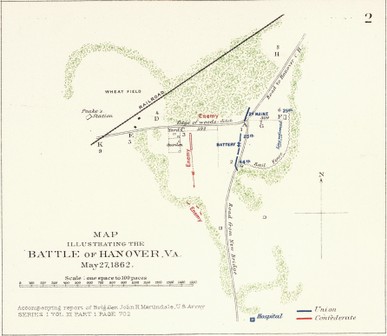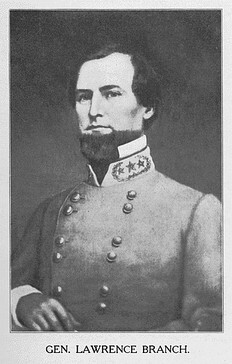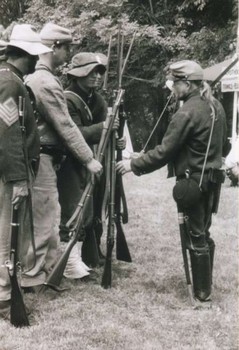 ANNIVERSARIES:

250th celebration 1979: Dressing in period style & other fun.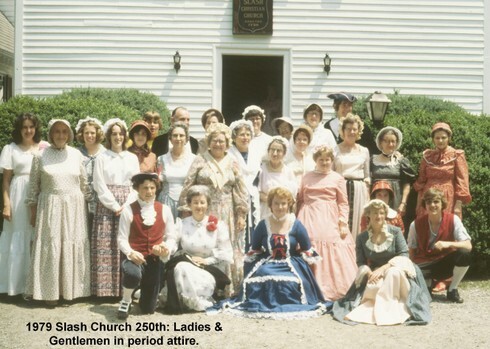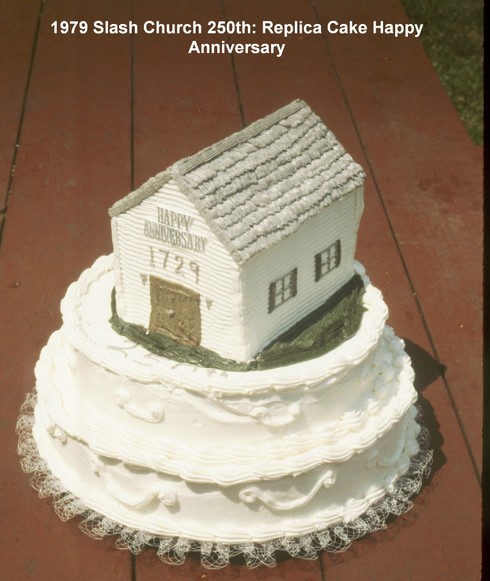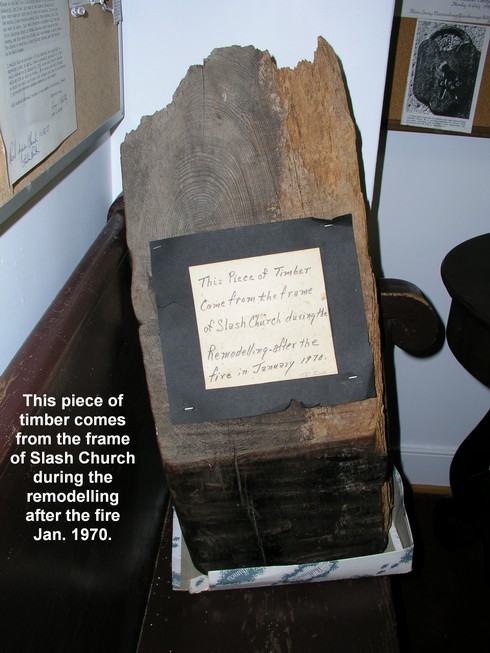 Mr Alsup is the ancestor of the owner who sold his land to the church in 1729.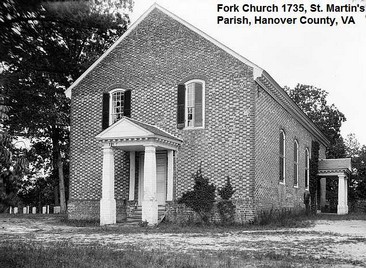 Fork Episcopal Church 1735 brick St. Martin's Parish, Hanover County, VA

Near Scotchtown where Patrick Henry lived for 6 yrs.